Here's what they have to say about us on Yelp:


"I love these guys!"
– Mandy J. from  Burbank, Ca  posted this on Yelp
Libby is EXCELLENT!!! She taught me about getting better results on the search engines, driving traffic to my site, Social Media, and so much more. She actually made this tedious-stuff easy to understand and fun. I love her no- nonsense, practical, and HONEST approach to marketing online. VERY HIGHLY RECOMMENDED"


–  Suzanne C. from Glendale, CA posted this on Yelp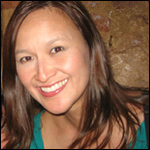 "Thank you Libby for your insightful consult!  We appreciate the ideas you've given me on our site and look forward to more sexy singles contacting us for our services.  Thank you for professionally and efficiently walking me through some of the social networking queries over the phone.  Job well done and I would definitely recommend you to others."



  – May H. from Catch Matchmaking in Los Angeles, CA posted this on Yelp


"I attended Libby's recent CTFD presentation.  (Career Transition For Dancers is an outreach arm of the Screen Actors Guild.)  She was engaging, passionate and very informative re her subject matter.  She answered many (many, many) questions from the large audience (which was comprised of some folks who were already fairly Internet-savvy, and some folks who knew almost nothing about it) with humor and clarity, making sure that she had completely answered the question at hand before moving on.  Her presentation was excellent, and I highly recommend her.  Thank you, Libby!"
– Marykate H. from Studio City, CA posted this on Yelp
"Woohoo! Truly, one of the best seminars I've been to – THANK YOU , Libby! Clear, humorous, fun, concise, informative, detailed – all in one night. On top of that, I never felt alienated for not knowing how to do what needs to be done for my marketing. I always feel intimidated when it comes to technology, and Libby makes it very simple, very accessible. That speaks volumes to me and I look forward to working with her again soon. She absolutely gets my recommendation to anyone who is looking to increase their business and bring it into this millennium. "


–  Andrew B from Los Angeles, CA posted this on Yelp


"The BEST  work!  Quality web design done accurately and using the best of contemporary tools, combined with a very personal touch of a small company.  Worked with Kate Higgins on the web design and with Libby on the Social Media side.  Great to work with, able to complete the project under budget, before the due date and we are getting great response and activity. Highest Recommendation!"
– Scott H. from Manhattan, NY posted this on Yelp


"Thank you Libby for such an informative seminar.  I am new to social marketing and felt very intimidated.
Thanks to you, I feel so empowered and excited about moving forward.  I no longer have a sense of this all being too overwhelming.
You are so knowledgeable and am grateful that you are an excellent communicator.
Your ability to transcend geek speak is invaluable.  I feel more ready than ever!
Thank you!  Thank you!  Thank you!"
– Ceci, an Organizing Expert in Los Angeles, CA posted this on Yelp
"Thanks Libby for the great seminar on Social Media last Saturday. I learned a lot and got answers to lots of the niggling questions that had been stopping me moving forward."



– Maggie D, a Copy Writer in Santa Barbara, CA posted this on Yelp 
"I literally just finished an hour consultation with Libby and it was worth every penny. I learned more about internet marketing in the last hour than I have learned in 10 years. It was really excellent and thoroughly enjoyable. 
I now have a written internet marketing plan that I understand and can implement. I am very excited and confident that the results will be phenomenal.
Thank you Libby!"



 – Neil P., a Women's Money Coach in Westlake Village, CA posted this on Yelp 


"These ladies are great. Right when I thought my search for website-savvy-saviors was a bust, I found them on Yelp. Thanks to the reviews posted here, I decided to swallow my pride and call ONE MORE company to explain how computer lame I am.  TO MY SURPRISE…They treated me with respect and made me feel normal (not stupid). They were funny and easy to understand. I used them to build my website & jump start an internet marketing campaign. Today, I can say with confidence that I am not so computer lame anymore. Thank you Yelpers! And thanks Kate & Libby for making the web less scary!"
– Sarah M. from Burbank, CA posted this on Yelp 


"City Post Media has definitely helped my business. They were very helpful and knowledgeable, answered my many questions quickly and helped with recommendations for making my website more visible and efficient. They made me feel like I was in good hands from start to finish. I highly recommend them if you are looking for ways to make your site more efficient."
– Ray G., a Photographer in San Dimas, CA posted this on Yelp
"Working with City Post Media has be wonderful for my business. They have come up with many creative solutions to my marketing questions and I am thrilled with the results. They are easy to work with because they are good communicators and easily grasp what I am trying to express. They are fast, efficient and do what they promise. Working with them has been a big relief, I know I am in good hands."



– Virginia F., a Relationship Coach and Therapist in Phoenix, AZ posted this on Yelp 
What people are saying on LinkedIn:

 Top qualities: Great Results, Personable, Expert


"My company has seen tremendous results after just a few months working with Libby and her company. I know I will be using City Post Media for years to come for many different projects…"
– Jenni McCormick of American Cinema Editors (A.C.E.) in Universal City, CA

 Top qualities: Great Results, Expert, Good Value


"Connect yourself to City Post Media! Libby is SO connected and can help you be too. And if you need a website up and going quickly she can get that taken care of in a flash."
 – Greg Davis, a Landscape Architect in Santa Monica, CA

Top qualities: Great Results, Expert, High Integrity


"Libby has done a fantastic job with our website & search engine optimization. We continue to receive significantly more calls from the internet as a result of her work. I highly recommend her."
– Joe Mendiola, owner of The Water Damage Experts in San Jose, CA

 Top qualities: Great Results, Expert, Creative


"I have hired and worked with Libby Higgins many times and have recommended her and the wonderful work she does to many of my clients and colleagues. She always gets rave reviews for her professionalism, and her knowledge and ability to explain the subject to the audience. She's on time and prepared along with being approachable and able to include the novice all the way up to the most experience emloyee/client. She has been an asset to my non-profit and I'm sure to any company that hires her. I am definitely planning on hiring her again because of the demand to bring her back to our company…not many compare with her."
– Joanne DiVito of Career Transitions For Dancers in Beverly Hills, CA

 Top qualities: Great Results, Expert, High Integrity


"I have been working with Libby since the beginning of Q4 2011. She is a consumate professional and knows her craft better than anyone I've ever met. In addition, Libby is able to communicate what she's doing and/or recommending in a clear concise manner so as to assure that her client understands what is happening and why. Last but not least Libby is fun. During our consultative phone calls I can always count on having a good laugh about something while keeping it very professional. I would highly recommend Libby and her associates for anything web related, particularly social media marketing. Thanks Libby!"
– Neil Palache of  The Wealth Creator Company in Agoura Hills, CA

 Top qualities: Great Results, Expert, Good Value


"I tend to be a bit technology challenged and was impressed with Libby when I heard her speak at a meeting. I hired her to set up my Facebook pages. She was dependable, efficient, patient and really pleasant to work with. I would recommend Libby without hesitation to anyone in business whether you're a solo-entrepreneur, small business or a corporation. I'm sure you will be pleased with her integrity and level of proficiency."
– Hazel Palache of YourStairwayToWealth in Los Angeles, CA
Post Your Review on Yelp or Linkedin!